The Audi Prologue is packed to the brim with touchscreens
But I'm not sure that's the case here. I think the Prologue's interior may really be a prologue (sorry, I couldn't help myself) of things to come, whether it's from Audi or another automaker.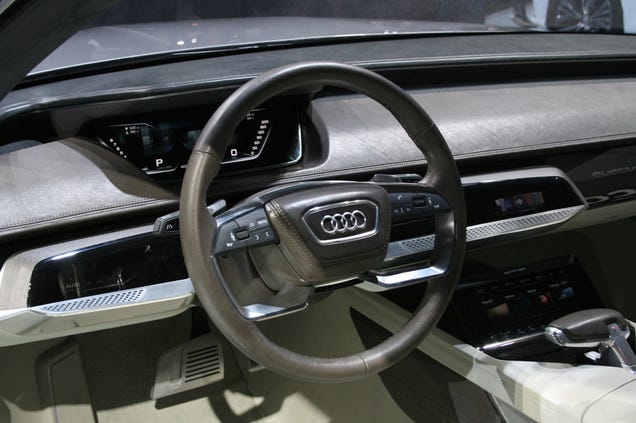 After all, screens have become mainstays in cars over the last five years or so. It's hard to find a new car at any price without a center display " even something as humble as a Ford Fiesta comes with a 6.5-inch touch screen standard. Digital dash displays are increasingly common, and some of them are actually pretty excellent. So why stop there?