The Audi Prologue is packed to the brim with touchscreens
Today at the Los Angeles Auto Show, Audi showed off a big, sleek coupe called the Audi Prologue that will be the source of all their future designs. But as good as the Prologue looks, the real story might just be inside. What does that concept say about the future of car interiors?
Screens! Screens everywhere. That's what you get inside the Audi Prologue. On the dashboard display, to the left of the driver, in front of the gearshift, in the center of the dash, and on the right-hand side in front of the passenger. It's definitely clean and attractive, but does it spell the end for buttons?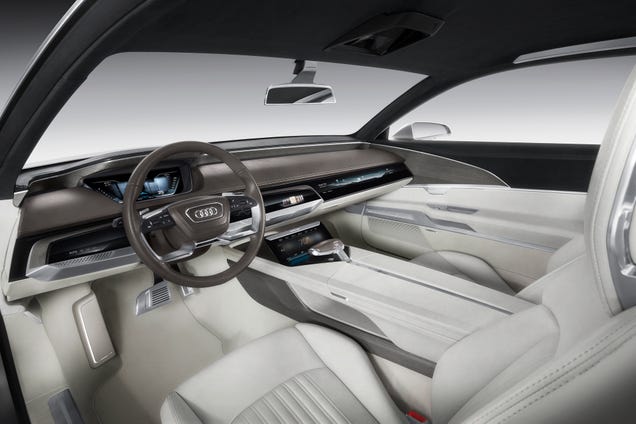 Concept cars often come with crazy and unrealistic interiors that seem made more to show off a designer's imagination than anything else. It's rare for some of them to preview an actual production car, especially on something as theoretical as the Audi Prologue.